WHERE TO BUY | HOW TO BUY
SHUT UP & TAKE MY MONEY
"Never mind all the weird stuff...how can I buy one?"
MUSIC GRAFFITI OWNER - July 2021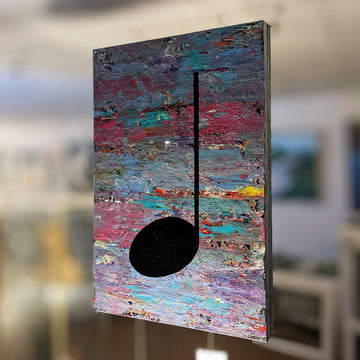 MUSIC GRAFFITI PAINTINGS & PRINTS
SHUT UP & TAKE MY MONEY
From 2024 onward the MUSIC GRAFFITI paintings will only be available to collect either through a small number of partner galleries, or through the the 'Backstage Pass' program for design professionals.
Fine art giclée prints taken from each painting are available from specialist print galleries in limited editions of 48.
Exhibition Art Print posters - that feature a selection of MUSIC GRAFFITI images - are available from a small number of poster print galleries.
The list of gallery partners will be published below or you can join the Radio Zeitwarp email list to receive updates when the list is published.
NO$TALGIA SHOW PRINTS
THIRTY FRAMES PER SECOND
Fine Art giclée prints of the NO$TALGIA SHOW digital artworks will be released in signed, numbered limited editions of 24.
The prints will only be available to purchase from selected gallery partners and fine art platforms.
Printing is fulfilled by a specialist fine art print lab using archival ink on Hahnemühle 310gsm fine art paper.
Each one comes with Certificate of Authenticity and an artist statement explaining more about the work.
The prints are AR enabled with an individual audiovisual digital remix that is activated in augmented reality.