MUSIC | ART | SOUND | VISION
EXIT LIQUIDITY
"I am a D.J. - I am what I play…"
"DJ" - DAVID BOWIE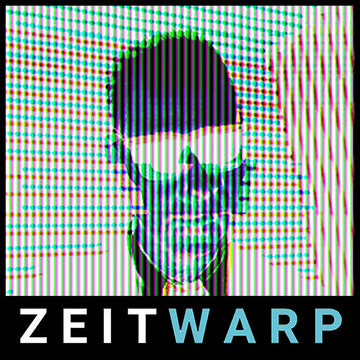 EXIT LIQUIDITY | SOUND & VISION
HANG THE BLESSED DJ
EXIT LIQUIDITY is a series of audiovisual DJ sets that combine Nu-Jazz, Ambient, Electro, Funk and Dance vibes with visual remixes of Zeitwarp digital art.
These 'Sound & Vision' installations take place both physically ('the meatverse') and virtually ('the metaverse') and sometimes simultaneously in both.

EXIT LIQUIDITY | LIVE IN LISBON
Ambient Nu-Jazz Dance set at Arroz Estúdios in Lisbon.
'Arroz' is a non-profit cultural association, art studio and events space based in the Beato art district in Lisbon.
EXIT LIQUIDITY #2
EXIT LIQUIDITY #2 was a Nu-Jazz SOUND & VISION DJ / Art Installation that was exhibited across the Metaverse in 2022.
The set is an hour long and features tracks from Claude, Cooper, Skwid Ink, The Comet is Coming, Ishamel Ensemble, Spritzcualic Enhancement Center and others.
The visual mix is a collage of various digital artworks from both the NO$TALGIA SHOW and (to a lesser extent) the MUSIC GRAFFITI / Feedback Loops series
VIDEO KILLED THE RADIO STAR
LIVE IN THE METAVERSE
EXIT LIQUIDITY in the Metaverse. On the beach stage at Tamago Island and at Strictly Ballein in Cryptovoxels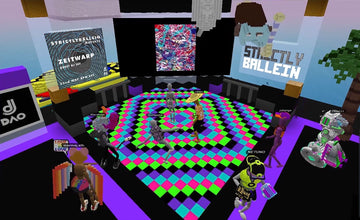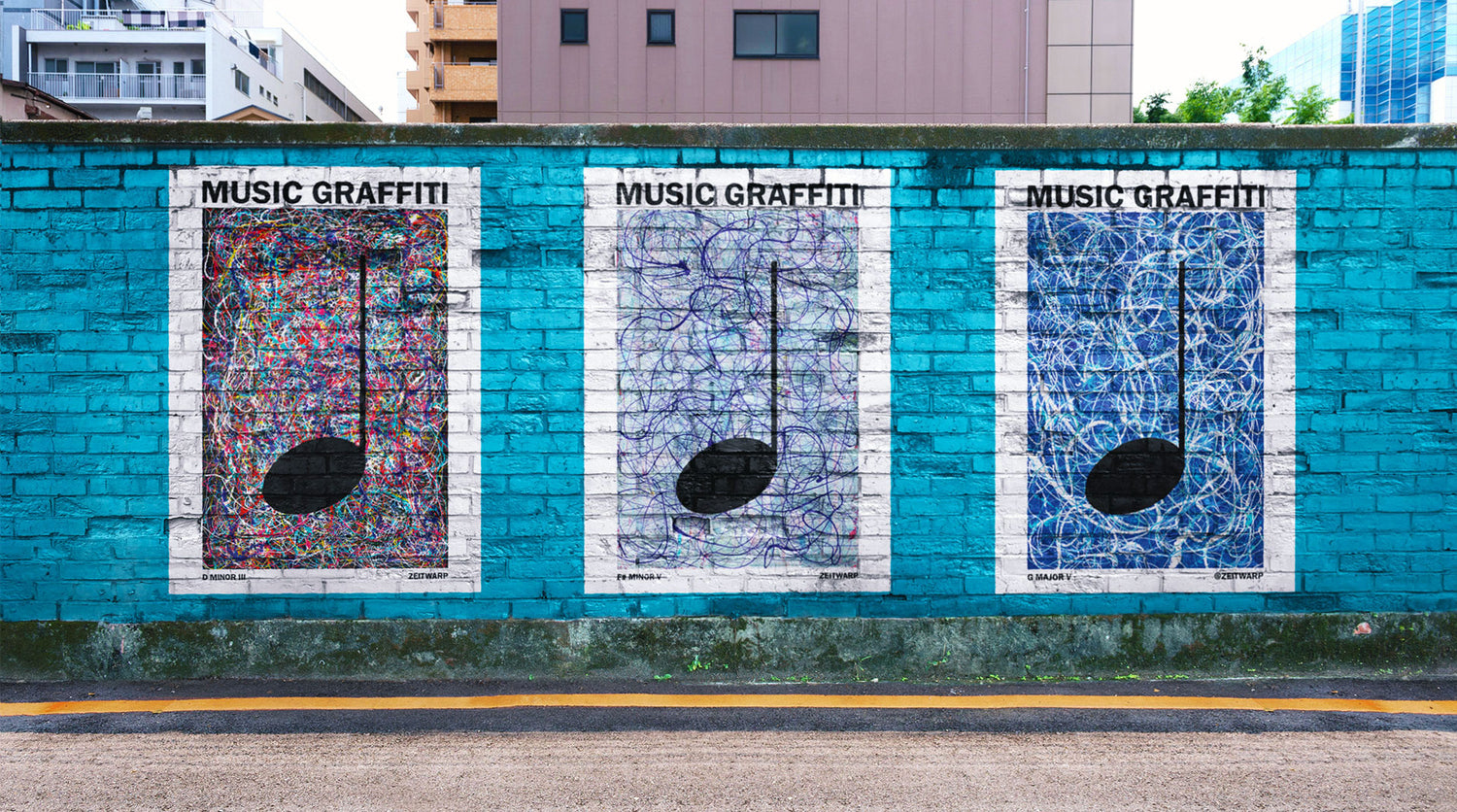 OPEN REEL GICLÉE AND ART PRINTS
If you can't wait for a New Art Friday drop then the Open Reel selection of MUSIC GRAFFITI fine art Giclée Prints and designer Art Prints are available in the HYPERMARKET with Free Shipping to over 50 countries.
10% of the purchase price from every print will be donated to the MUSIC GRAFFITI Tip Jar program to support emerging musicians.