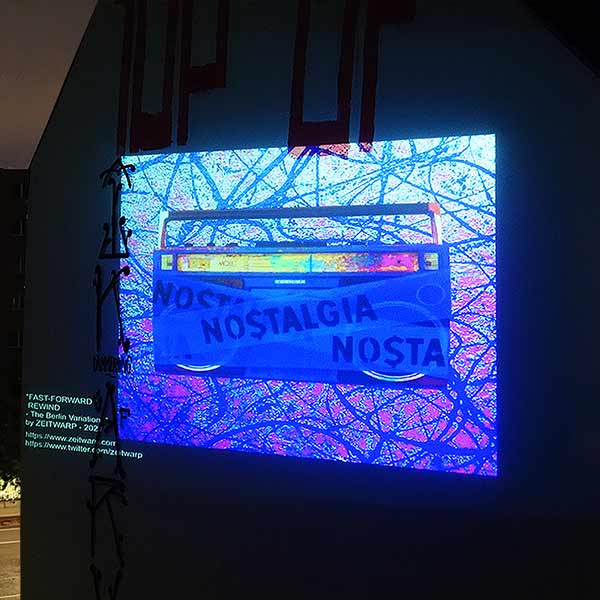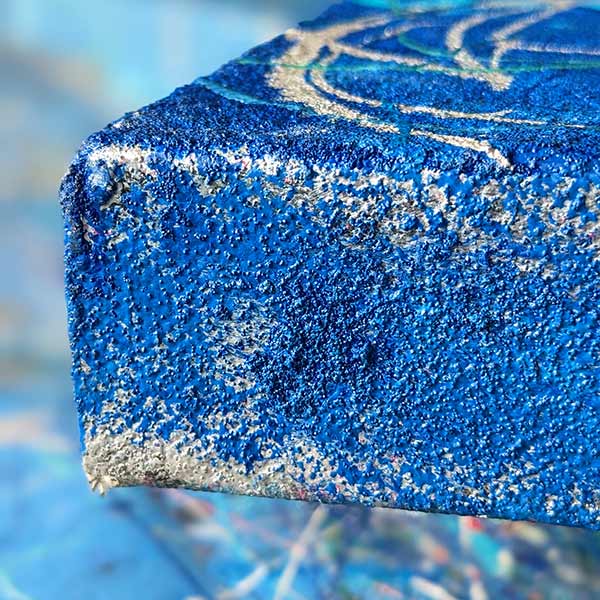 PAINTINGS | DIGITAL ART | PRINTS | PHREAK MUSIC | AR | OBJECTS
ZEITWARP
A multidisciplinary creative studio producing original paintings, organic conceptual digital art, music/sound, prints, installations, and occasional one-off design pieces.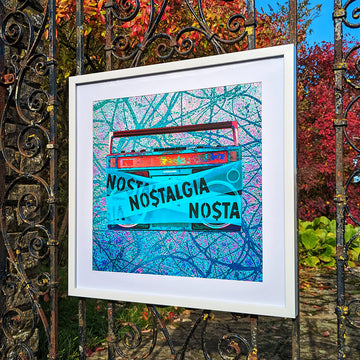 ORGANIC CONCEPTUAL DIGITAL ART
THE NO$TALGIA SHOW
"The idea concerns the fact that this country wants nostalgia. They want to go back as far as they can - even if it's only as far as last week."
- GIL SCOTT HERON - B-Movie
'The NO$TALGIA SHOW' is a long-term series of physical and digital artworks examining Transience, Obsolescence, Transformation, Retro-Utopianism and the Nostalgia/NO$TALGIA phenomenon.
The conceptual thread of 'The NO$TALGIA SHOW' is that the emergence of nostalgia as a fully commoditised cultural phenomenon has ripple effects that reverberate - both subjectively & objectively - through culture, society and politics.
Artworks include installation, digital art, audiovisual video collage and augmented reality giclée prints.
ENTER THE SHOW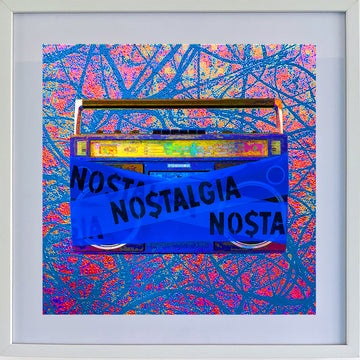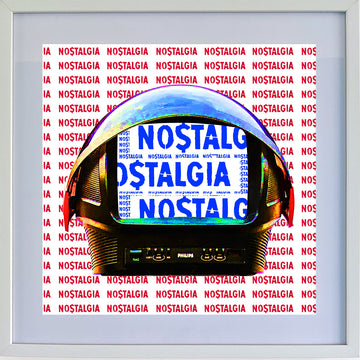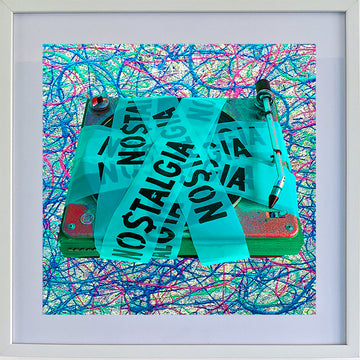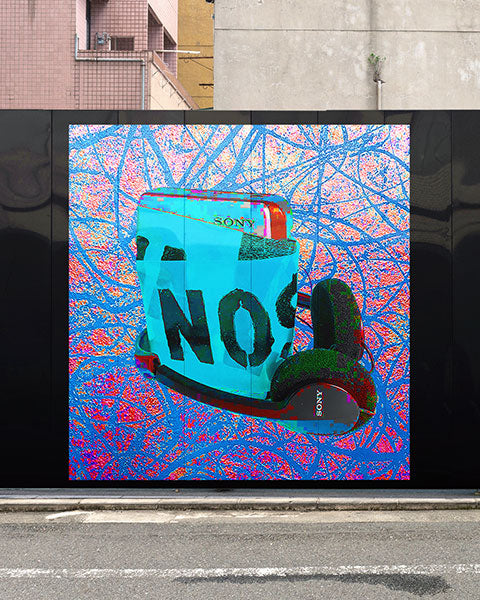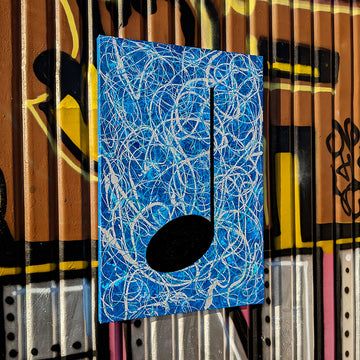 ORIGINAL MUSIC ART PAINTINGS
MUSIC GRAFFITI
"Don't you wonder sometimes…about Sound and Vision?"
MUSIC GRAFFITI is - at first examination - a series of textured music-inspired paintings, with each painting represents the interpretation and transformation of a musical idea or thought into a visual concept.
However, the paintings are also the genesis node of a feedback creation loop that encompasses sound & vision, music & art, original PHREAK MUSIC, physical/digital dimensions and augmented reality.
EXPLORE MUSIC GRAFFITI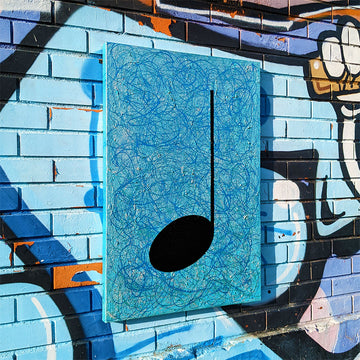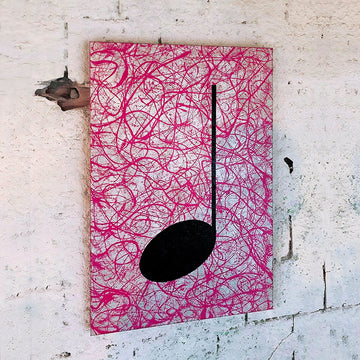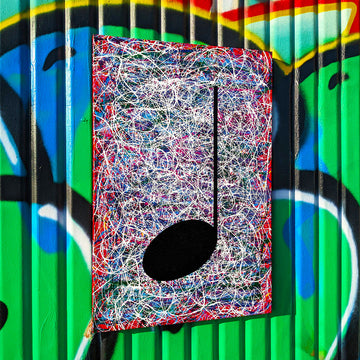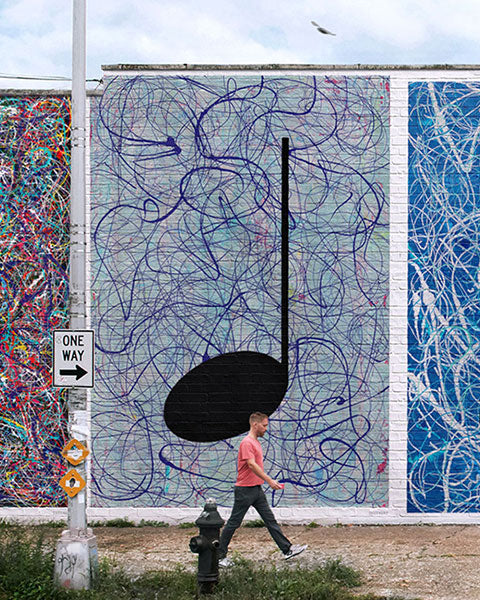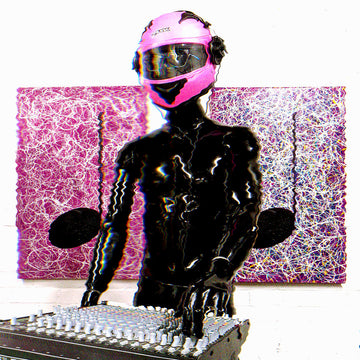 MUSIC GRAFFITI | DIGITAL REMIX
FEEDBACK LOOPS
"It's all sound, it's all vision, it's filling your head full of music and sound…"
— Peter Wagg, Producer, 'Max Headroom'.
The MUSIC GRAFFITI paintings are the 'genesis node' within a long-term creative project called FEEDBACK LOOPS that explores transformation between the sensory spaces of Sound & Vision, Music & Art…while traversing back and forth between physical and digital forms.

FEEDBACK LOOPS artworks include the 'FRACTAL / FRACTURED GROOVE' digital art MP4's 'PHREAK MUSIC' soundscapes, audiovisual collages, and augmented reality installations.
These transformations are then reworked back into the physical pieces by adding them as a multisensory dynamic AR (augmented reality) layer that is accessible through the Artivive smartphone app when viewing the original paintings and any reproductions.
RIDE THE LOOP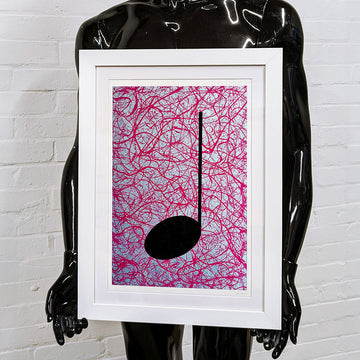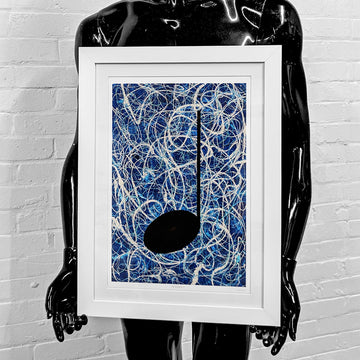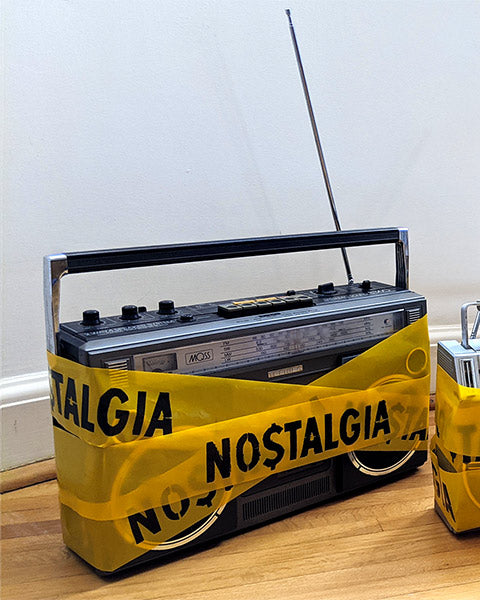 TRANSIENCE | OBSOLESCENCE | TRANSFORMATION
CRIME SCENES
A 2019 Installation / Exhibition and the genesis node in The NO$TALGIA SHOW
INSPECT THE SCENE