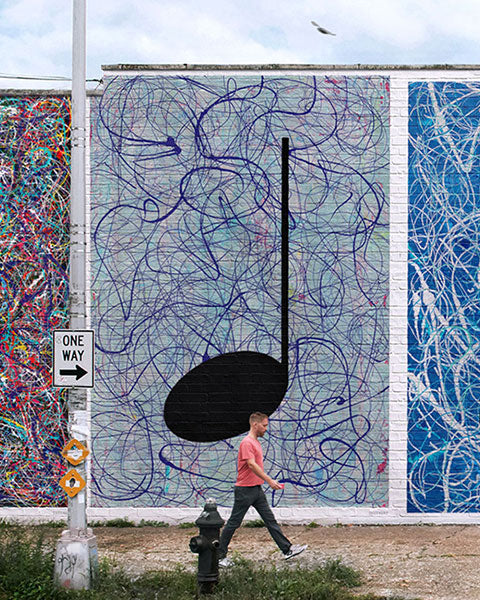 ORIGINAL PAINTINGS | PRINTS | PHREAK MUSIC | SOUND ART | STREET ART
MUSIC GRAFFITI
"DON'T YOU WONDER SOMETIMES…ABOUT SOUND AND VISION?"
'Sound & Vision' - David BOWIE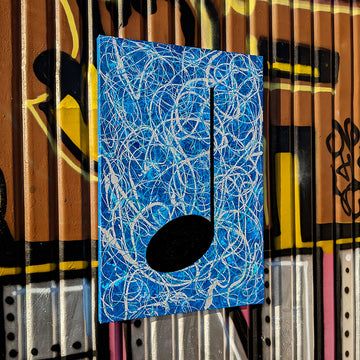 ORIGINAL MUSIC ART PAINTINGS
MUSIC GRAFFITI
MUSIC GRAFFITI is a series of original physical paintings exploring phase space transformations between Sound & Vision
Each painting represents the interpretation of a musical idea or thought into a visual concept.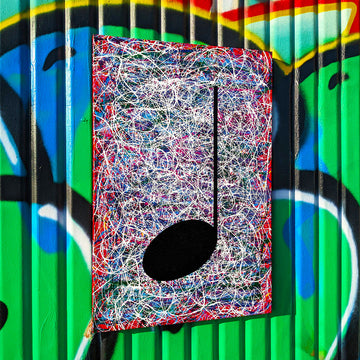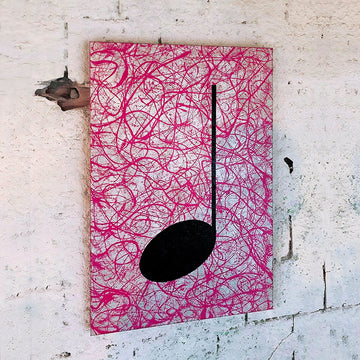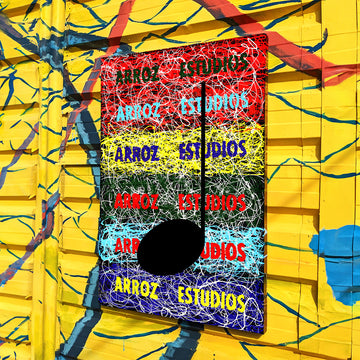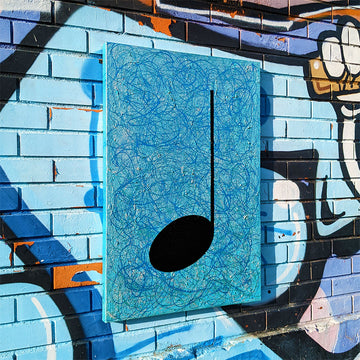 STREET LIFE
SOUND & VISION
The single large black music note is inspired by the stencil culture associated with first wave street art aesthetics.
Equally, it acts functionally as an identifier and visual key to the concept.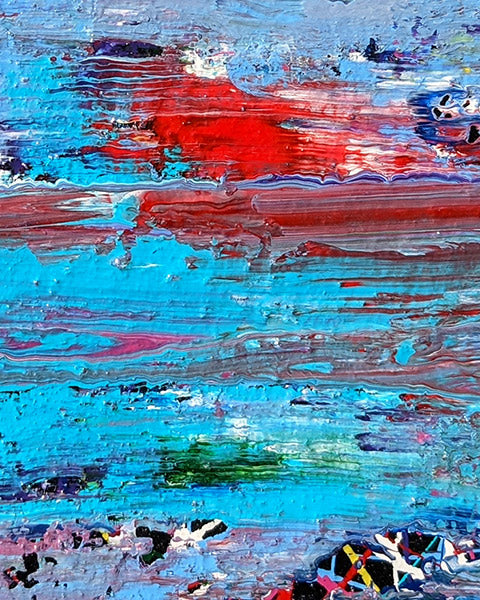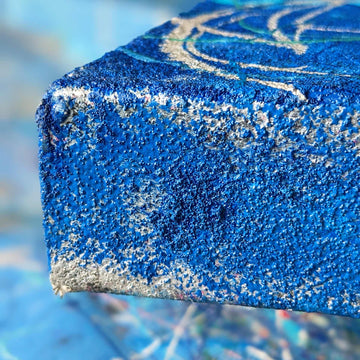 TEXTURED SONIC CANVAS
ARCHITECTURAL CANVAS
The MUSIC GRAFFITI paintings feature textured three dimensional 'architectural' surfaces.
These tactile background surfaces replicate and substitute for the physical 'wall canvas' that is typically associated with graffiti / street art.
The degree of texturisation varies across individual paintings and series of paintings ranging from a light rendered effect to a rougher 'Béton Brut' style. The latter draws heavily on the influence of the 'pilotti' of Le Corbusier at 'Unité d'habitation' in Marseille.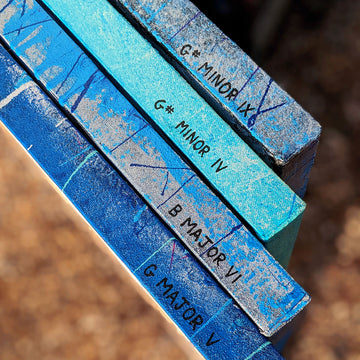 OCTAVE DOUBLING
12 NOTES / 24 KEYS
The naming convention for each individual painting is one of the 24 (standard western) musical keys, plus a number. For example, 'D Minor III' is the third MUSIC GRAFFITI painting in the key of D Minor.
The key for each painting is selected by scanning the background pattern through a combination of visual synthesizers, and selecting the key that produces a sound that best complements the visual effect. Essentially, the paintings produce their own 'music' and the choice of key is then determined by the sound produced.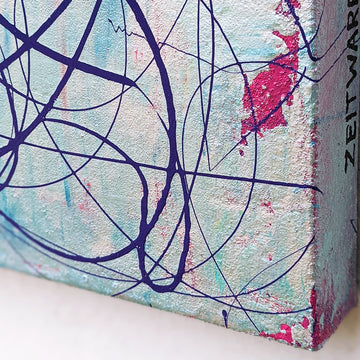 MUSIC GRAFFITI 1.01
KEY INFO
The MUSIC GRAFFITI paintings are signed on the right hand edge, with the title inscribed on the left hand edge.
The paintings are created using a combination of carbon-neutral water-based enamels and white silica, and painted on deep box canvas, supported vertically and horizontally with FSC wood structures.
Dimensions are approximately 61cm (W) x 91.5cm (H) x 3.8cm (D) / 24" (W) x 36" (H) x 1.5" (D) - Aspect ratio is 2:3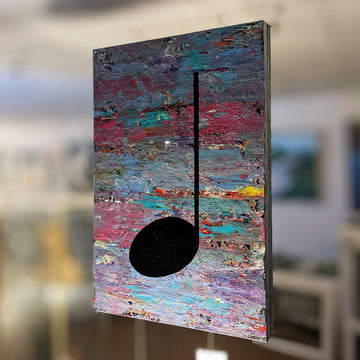 WHERE TO BUY
SHUT UP & TAKE MY MONEY
From 2024 onward the MUSIC GRAFFITI paintings will only be available to collect either through a selection of partner galleries, or through the the 'Backstage Pass' program for design professionals.
Fine art giclée prints taken from each painting will be available from specialist print galleries in limited editions of 48.
Exhibition Art Print posters -featuring a selection of MUSIC GRAFFITI images and remixes - are available from a small number of poster print galleries.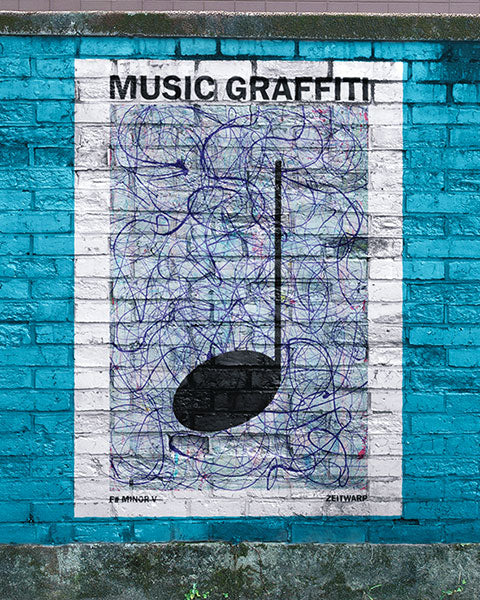 FINE ART MUSIC GRAFFITI GICLÉE PRINTS & ART PRINTS
PRINTS...AND THE REVOLUTION
"Well I'm here looking through an old picture frame….Just waiting for the perfect view"
'Editions of You' - ROXY MUSIC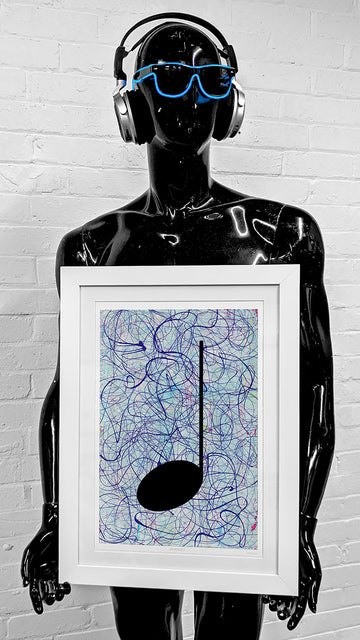 LIMITED EDITON GICLÉE PRINTS
EDITIONS OF YOU
Fine art museum quality giclée prints of the MUSIC GRAFFITI paintings are released in limited editions of 48 per original painting.
Printing is undertaken by a professional print lab using archival ink on specialist Hahnemühle 310gsm fine art paper.
The giclée process produces the highest quality reproduction of the original image with archival longevity.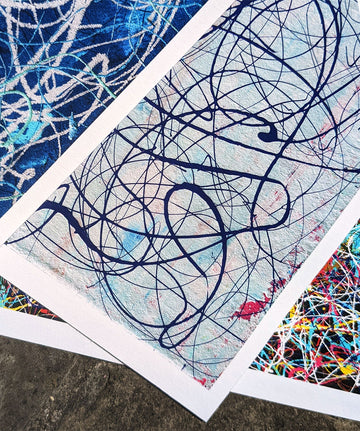 TEXTURED PRINTS
HIGH FIDELITY
Texture is a key component of the original paintings. The layers of paint and architectural / masonry elements produces a tactile three dimensional surface that adds a further layer to the visual sonic schema. The use of giclée methodology and textured fine art paper produces a depth to the printed image that emulates the originals.
Each print is numbered and signed, and comes with a certificate of authenticity.
As with the original paintings, the prints can be activated in augmented reality to display an accompanying digital audiovisual artwork.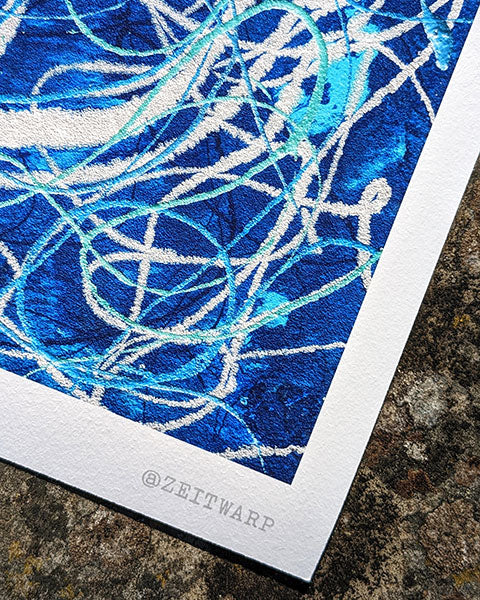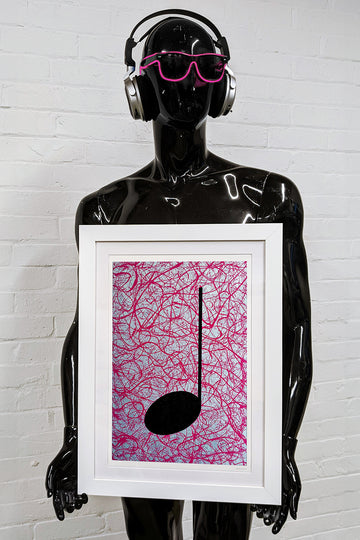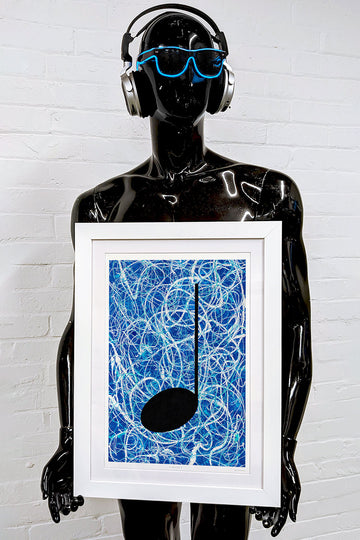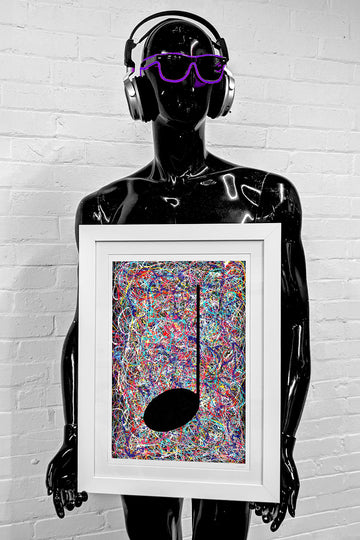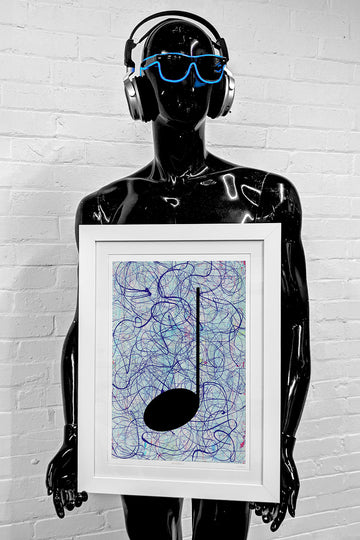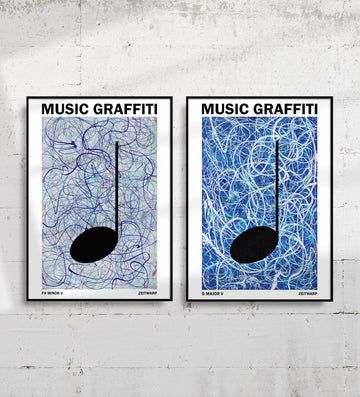 MUSIC GRAFFITI ART PRINTS
ART PRINTS
A selection of MUSIC GRAFFITI images are also available as Art Print posters.
T​he​ design for the posters was originally created for the Zorra Gallery MUSIC GRAFFITI exhibition at Arroz Estúdios in Lisbon, in September 2022. ​
The prints are produced on a high quality art poster paper with matt lamination. They are available in a choice of sizes from partner galleries.
As with the original paintings and fine art giclée reproductions, the prints can be activated in augmented reality to display an accompanying digital audiovisual artwork - see below for more info.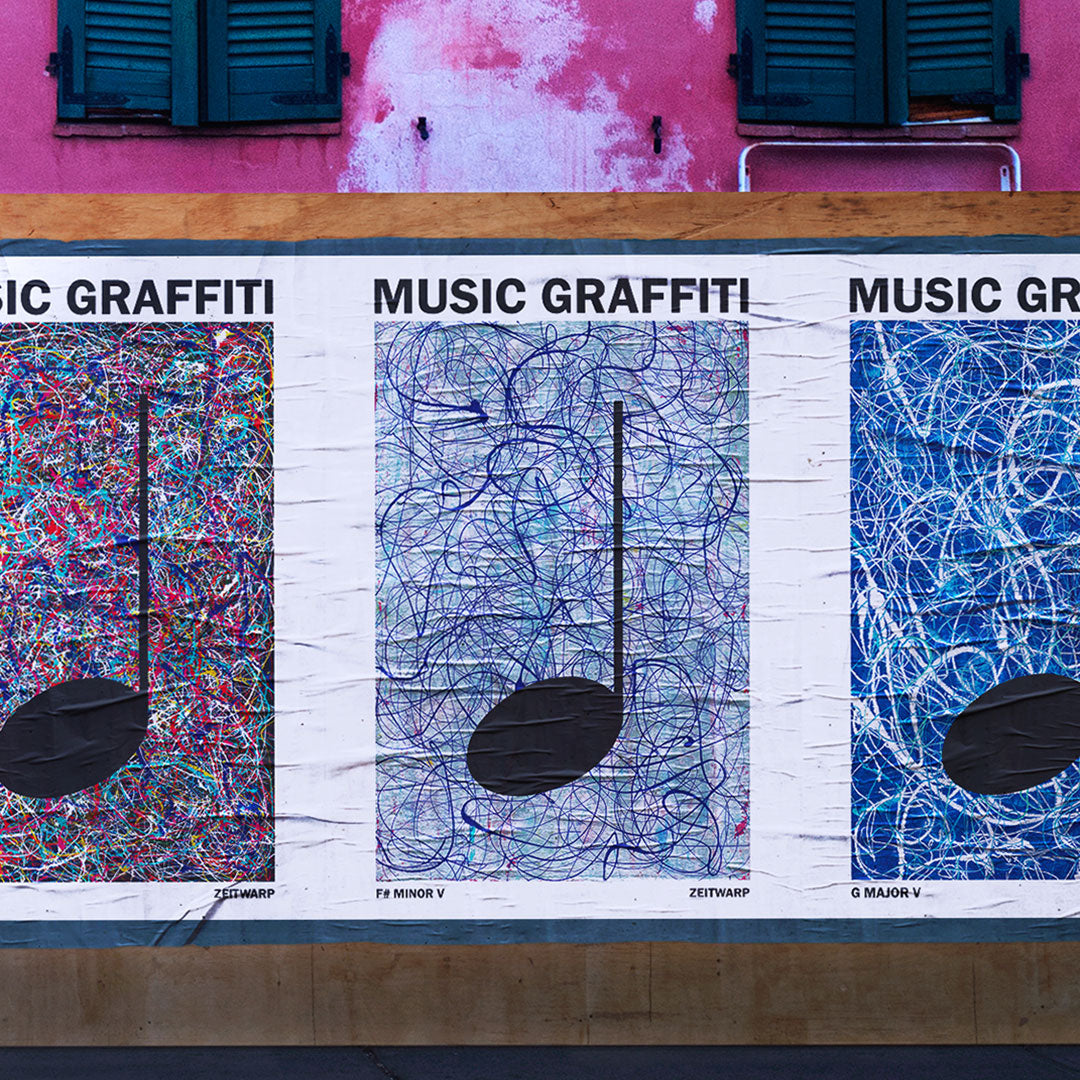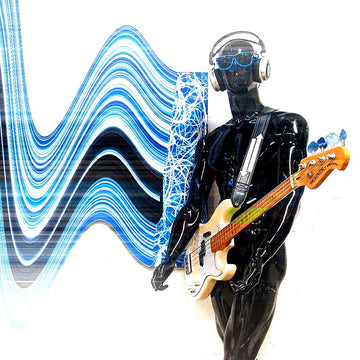 FEEDBACK LOOPS | BEYOND THE PHYSICAL
SCREAM IF YOU WANT TO GO FASTER !
The physical MUSIC GRAFFITI paintings are the 'genesis node' within a long-term creative process called FEEDBACK LOOPS.
The artistic premise behind the FEEDBACK LOOPS project is to start with a single visual symbol of music/sound - the MUSIC GRAFFITI paintings - and then to explore a sequence of recursive phase space transformations between the sensory spaces of Sound & Vision, Music & Art and physical/digital forms.
Explore the 'FEEDBACK LOOPS Variations'.
(If you just want to appreciate the physical paintings and images, then stay here.)